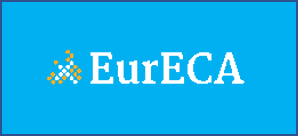 by EurECA
Dear EurECA friends,
FINALLY, THE 'HOPEFUL FUTURE' CONFERENCE - IN PERSON AND ONLINE - REGISTER NOW!
Thank you for your great patience as we have been working through the challenges in preparing our conference this year. We have GOOD NEWS.
The Proem Centre in Poland, our hosts this year, have been doing a wonderful job caring for many hundreds of guests from Ukraine. Despite all of this, they can host us as planned, though for not as many as we originally hoped. Currently, we have 20 more spaces available, all at the original 'early bird' prices.
In many ways this will be a conference with quite a different feeling.
It will be our first face to face meeting for three years.
We will have fewer workshop options than we anticipated, but more time together as a whole group, which will include times for worship and prayer. All the timings and details will be available on our EurECA website.
We will now be featuring more aspects of the conference in our livestream, including some workshops.
We will still include some locally based excursions and opportunities for recreation, though sadly we will not be able to arrange visits to Warsaw or Lodz.
We hope also to be able to specifically serve educators from Ukraine, either directly in the camp, or via the livestream.
Many of you may not feel able to join us physically, but we sincerely hope you will be able to join us via the livestream link. We appreciate that most of us have been 'Zoomed-out' over the past two years, but clearly the circumstances are beyond what any of us anticipated. We believe it would be a wonderful way of joining together to exalt our Lord, and to make a unified declaration of His love, power and peace, not only in education but across the nations.
If you are not planning to attend physically, you might consider making a donation towards the work Proem is doing among Ukrainian people through their own website here.
As much as ever, the next generation in our nations needs to hear of 'A Hopeful Future'. Can you join with us in pursuing this goal in the power of a resurrected Jesus? We truly hope so.
Wishing you all God's richest blessings,
Graham.
Click here to download the flyer